Why Engage With Us
Speed & quality
Speed of set up and the production of high quality data is essential to your business so we make them our main priorities.
Centralized feasibilities for all departments
We work with all departments in the hospitals we are partnered with. New feasibilities are managed centrally for all departments at all hospitals.


Please send all new feasibilities for all clinical trials to us rather than individual investigators. This will ensure that your feasibility is received and responded to within 48-72 hours.

If we are lead site, we manage Ethics submissions effectively and efficiently
Timelines and KPI's - Study Set Up
Our trial set up specialists ensure that the trial initiation occurs as fast as possible.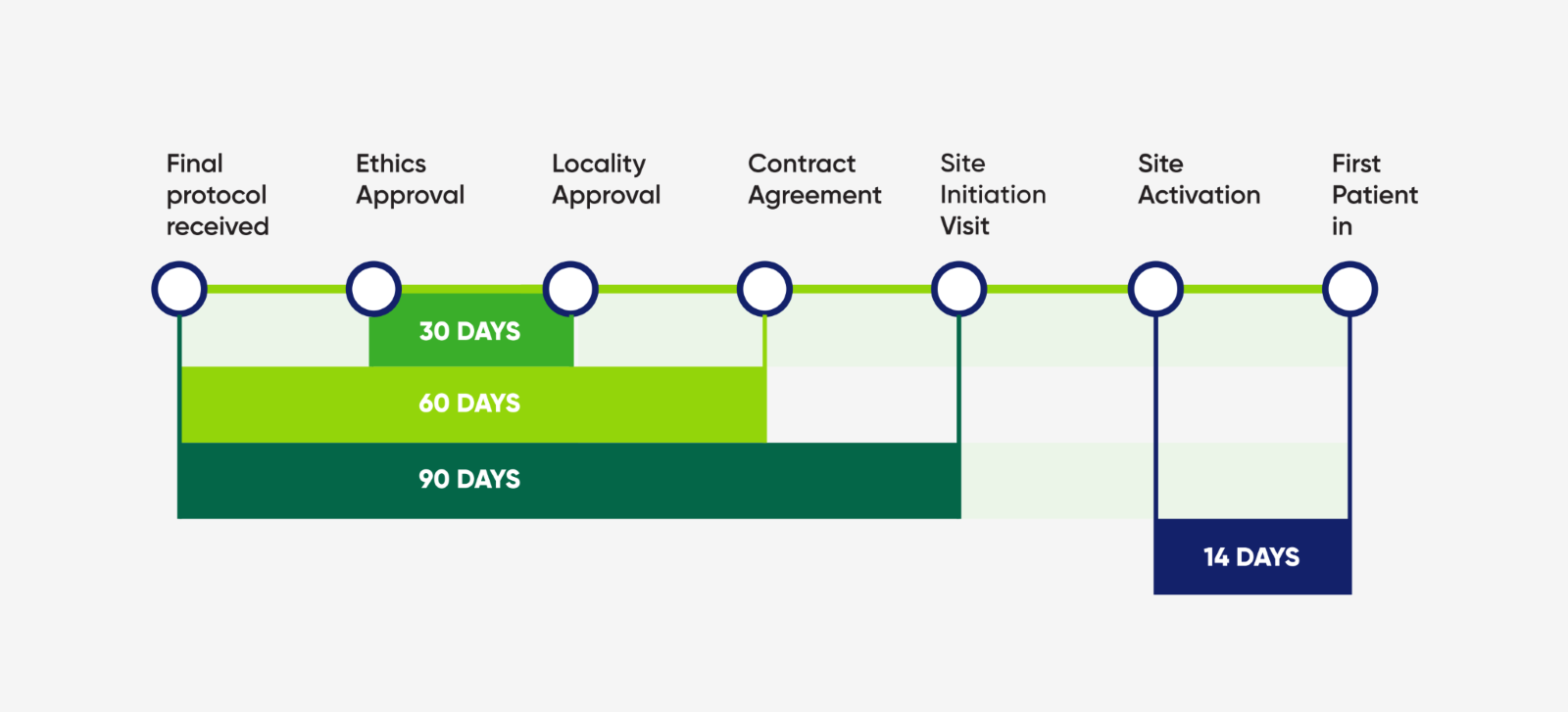 Multiple hospital based trial sites
Our increasing number of hospital based reserach sites is allowing greater access to clincal trial sites. 
Faster activation times
Get a feasibility response with in 48-72 hours.
Our Investigators
How we work with our investigators
All doctors we partner with are employed by Te Whatu Ora (Health New Zealand - the public health service of New Zealand). 
ACTT has agreements in place with all doctors that:
Outlines their investigator responsibilities as determined by the Federal Drug Administration (FDA) requirements
Outlines the relationship between ACTT and the investigator
Ensures confidentiality of all protocols, IP and correspondences as outlined by the signed Confidentiality and Disclosure Agreement (CDA)
Ensures up to date training and adherence to GCP
Our Investigators & Departments

Strong engagment with global partners ensures fast study start times up are met, participants recruited to target and excellent quality data produced.