Why participate in a Clinical Trial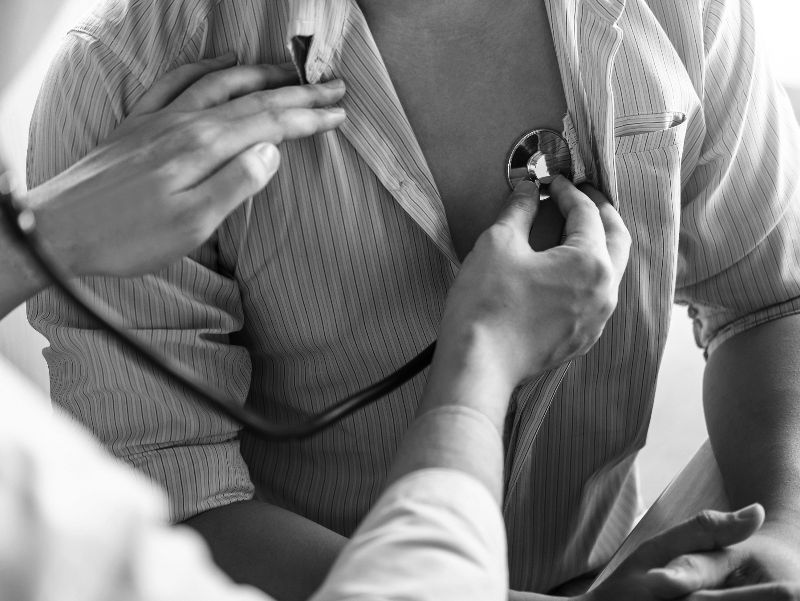 Help future generations
The medicines that you and your family use today were developed from people participating in clinical trials. Help develop the medicines for future generations.
Why you should participate 
Participating in a clinical trial could offer you access to cutting-edge medicines and therapies that will not only improve your knowledge and understanding of your conditions but might actually make a noticeable difference to your condition.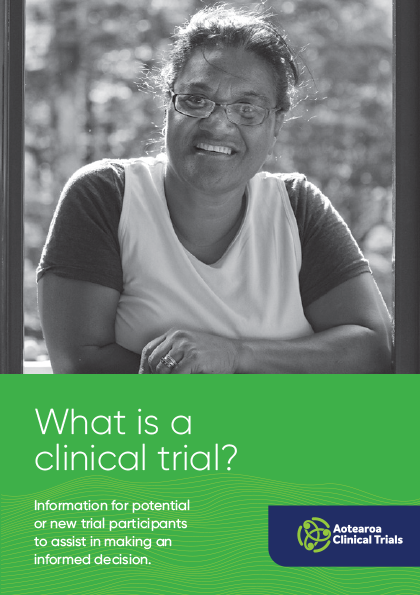 FAQs
How will I be reimbursed?
Access to the treatment is free. Participants are reimbursed for their inconvenience of disruption of travel and time. 
Are there any costs to participants?
How long will a clinical trial last?
The length of a clinical trial can vary depending on the type of illness and the type of medicine being researched.
You will be advised about length of study and commitments involved when you meet with our team of clinical trial coordinators, nurses and the doctor leading the study.
Will this affect my health insurance?
We recommend you ask your health insurer, before commencing.
Where do I attend trial visits?
Trials are specific to the trial site. We have a trial site at Middlemore Hospital and a trial site at Whangarei Hospital. 
The use of a placebo is dependent on a trial. Many use the gold standard of treatment for the disease as their comparitor. There are some trials in which you may get a placebo. This will be noted in the information packet you will receive before starting on the trial. 
Interested in seeing our clinical trials?
View our recruiting trials page to see if any of our current trials are right for you. These frequently change so check back regularly
Testimonials

Jacklyn T Jacklyn suffers from a chronic cough How did you hear about taking part in clinical research?

 

I heard about the trial on social media. 

Can you tell me about your account of being part of clinical research?

I found it really easy, and good. Everything was explained including what was on the forms, there were no hidden secrets. The location (Middlemore Hospital) is very easy to access, and petrol and parking costs get reimbursed when you come in for a visit. 

Would you recommend others to be on a clinical trial?

I would definitely recommend it to others. The staff here are absolutely wonderful. They make you feel a part of the team; there's nothing to lose and plenty to gain. The best part of taking part is to think that there could be a treatment for chronic cough, which I've had for ten years, and with me participating in the research I could help other people out there with chronic cough. 

Raewyn S Raewyn has Type 2 Diabetes  How did you hear about taking part in clinical research?

 

I heard about it through my doctor. I think someone rang me and told me to speak to my doctor about participating, and he recommended that I take part. 

Can you tell me about your account of being part of clinical research?

I have enjoyed coming here; everyone is nice, lovely and helpful. John Baker and Ruth are really awesome; they're very helpful, nice and encouraging. The best part of taking part in clinical research is that by me participating, I am helping others with diabetes and I like helping people. 

Would you recommend others to be on a clinical trial?

I would definitely recommend it to others. I'd recommend people to ring up and find out if there is a trial they might be suitable for. 

Graham K Graham has Type 2 Diabetes How did you hear about taking part in clinical research? 

I was referred to Manukau Superclinic to see Dr John Baker for my diabetes, which is when I heard about the possibility of being on a clinical trial for my diabetes. 

Could you tell me about your account of being part of clinical research? 

My father was a diabetic and he never had great control of his diabetes. He eventually had to go on dialysis, then had a kidney transplant and passed away from complications from that after 12 years. I had seen first-hand my father go through the whole journey so when they asked if I wanted to be a part of research, I had no hesitation. My first trial started in 2015.

My experience of being part of clinical research has been fantastic. Dr John Baker (Clinical Director) is an expert in his field and he is really nice and lovely to deal with. He and Ruth (Cammell) (Research Nurse) must see hundreds of patients but they make me feel like I am their only one. They don't have to but they go out of their way to see me. They treat me like family. 

One of the best parts of being on a trial is that I get to see a diabetic specialist. Because I was on the trial, I got access to a modern diabetes drug [dapagliflozin] used in other countries but not funded in New Zealand. By being on the new drug it increased my GP's interest in modern diabetes drugs that they don't normally use here. 

Would you recommend others to be on a clinical trial?

I would recommend it to others, no hesitation. Research is invaluable. My health wouldn't be as good if I didn't go on a trial, from having poor control of my diabetes to now, a lot better than I used to be. You get to see a specialist and you form a relationship with them. I was born Maori and there are a lot of Maori out there with diabetes. I said yes to research with no hesitation because if my contribution helps even one person out there, it's worth it. And everyone there (at Middlemore Clinical Trials) are all lovely people. You must attract people alike because they are all lovely to deal with. 

 

Leeone P. Leeone has Chronic Lymphocytic Leukaemia How was your quality of life affected by the disease?

I had CLL for 20 years and my life was not affected at all. However, as the disease progressed further I needed treatment.

How did you hear about taking part in clinical research?

I was informed by Dr Sharon Jackson that I needed to start having treatment and she told me about the trials. She gave me all the information to read, about the trials drugs, and I basically had 24 hours to make a decision as pre-trials test needed to be done.

Can you tell me about your experiences being part of clinical research?

I was very nervous about being part of the drug trials, but to be honest, the thought of chemotherapy scared me even more.

Would you recommend to others to be part of a clinical trial?

I would definitely recommend to be part of drug trials. It gave me an opportunity to be part of something that could, one day, help others with such a horrible disease, to get better treatment, that what is on offer in today's world. 

Thomas S. Tom has diabetes How was your quality of life affected by the disease?

My life didn't slow down and I am trying to live day by day as I can. I do what I want to do and don't let the disease interfere with my daily life.

How did you hear about taking part in clinical research?

I was sent a text and asked  if I wanted to participate in the trial from an employee of MMCT.

Can you tell me about your experiences being part of clinical research?

I felt as if I was there to help the next generation. I also felt that everyone I encountered whilst involved in the clinical trial was respectful towards me and worked hard to make sure I was heard

Would you recommend to others to be part of a clinical trial?

Yes very much so.

Ray K. Ray has Chronic Lymphocytic Leukaemia How was your quality of life affected by the disease?

When first diagnosed with the disease my quality of life was not affected, other than nose bleeds, as it was in its early stages. 

Looking back other issues I experienced at the time, such as tiredness, I blamed on getting old.  Now, being in remission, I am not getting as tired as before. 

How did you hear about taking part in clinical research?

I heard about the trial when the blood results indicated that I needed to start treatment. At a meeting at the Hospital, I was told about the trial of new drugs to treat the condition and asked if I would like to apply to join the trial.

Can you tell me about your experiences being part of clinical research?

I have nothing but the highest praise for all the staff I met at MMCT and am grateful for the work they did. It is pleasing to be currently in remission. 

I have been able to continue my life including sports as normal during the trial, apart from the brief time of hospital visits and when under lockdown due to COVID-19.

Would you recommend to others to be part of a clinical trial?

I highly recommend anyone to consider being part of trial run by Middlemore Clinical Trials.

For me the new treatment of my condition was far less unpleasant than if I had the usual treatment.

Want to know more?

Get in touch to discuss being a part of clinical trials or to receive more general information