Working together
Partnering with our investigators allows research ideas to flourish and for clinical trial protocols to be perfomed safely in our hospitals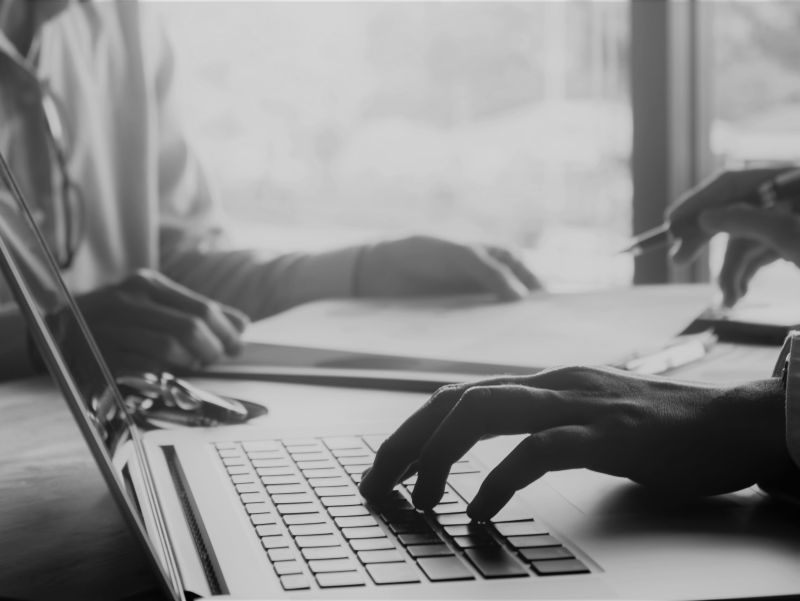 Investigators
Our expertise will help you achieve your research aims
Converting trial ideas into protocols

Locality approval

The setting up of trial KPIs and budgets

Recruiting of qualified participants

Navigating compliance & ethics approvals

Help source funding
New investigator information
ACTT is here to support you through your clinical trial Investigator journey, we have the experience in many therapeutic areas and trial types to help guide you through running a clinical trial.
We manage two types of trials: Commercial and Grant-funded.
Commercial Trial
These trials are sponsored by a multinational pharmaceutical or biotech company.  The protocol is developed overseas and as a site we adhere to the protocol. Participation of our site in a global trial means that we are small part of the larger trial.
Being an investigator on a commercial clinical trial means you can actively be on the cutting edge of research and treat patients with novel medications. 
Grant-funded Trial
Grant trials are funded by external funding entities such as: government agencies, hospital department research reserves or other not for profit agencies. Grant trials are either investigator initiated or collaborative group trials.

If you have a research idea or interest, ACTT may be able to help support your research idea develop into a trial.
Investigator's Q&A
How do I become an Investigator?
Clinical trial investigators are either Registrars, Research Fellows, or Consultants. Often clinicians will be a sub-investigator to first learn how a clinical trial process works and what their responsibilities are before taking on the role of a Principal Investigator.
Our feasibility process means that any new clinical trial we receive from sponsors is referred to the relevant department to gauge interest and to determine whether the clinical trial is suitable for our patient population.
If you are interested, please contact Dr John Baker.
What are the responsibilities of being a clinical trial investigator?
As an investigator, whether you are a principal or sub-investigator, you will be required to have ICH GCP training and adhere to their guidelines. At all times you must follow the clinical trial protocol. 
Principal Investigator Responsibilities
Provide oversight on all activity relating to the clinical trial

Have ultimate responsibility of the conduct of the clinical trial.

Be contactable by research staff.

Sign off on all training of all research staff working on the clinical trial

Engage with sponsor regarding neccessary protocol amendments
Sub-investigator
Up to date on any protocol training

Ensure that all participants are treated following the protocol
Investigator Publications
Every year we publish in our annual report the medical publications from Investigators linked to ACTT.
Did you know that any surplus funds from clinical trials are funnelled back to your department? These funds are available for future research needs.
We are here to help you with your research
Contact us to discuss your proposed trial.

Investigators are essential to our goal of bringing novel trials to our community